 of Maidstone
and Medway,
Kent

Incorporating
TimeMaker Systems
PrintOnANYTHING


Float like a butterfly,
sting like a Nettl.
(not) Muhammad Ali
Dedicated to modern Website Design in Maidstone and Medway, Kent
Responsive and Optimised for all devices;
Desktop, Tablet, and Mobile.
We are Nettl of Maidstone and Medway, Kent. We build beautiful modern website designs that are responsive and optimised for all devices. Desktop, Tablet, and especially Mobile.
Website design is always evolving and changing. It requires constant love and attention in order to stay fresh and relevant. But if you get it right, your customers will be able to find you, and want to do business with you.
Your website needs to look professional and be relevant. People spend mere seconds judging your company on its website. If you can't grab their attention, or aren't relevant to their needs, they will look elsewhere.
Good news! We can meet you website design needs. We have the tools and experience needed to make beautiful websites. With our Nettl of Maidstone and Medway studio in Kent, we can now offer dedicated website design with new technology and software to create fluid, responsive, modern websites optimised for all devices, especially mobile.
We can help you take your business to the next level. We also offer many print and digital services to help boost your business public awareness and exposure. Reaching potential customers across all types of media; web, email, print, and exhibition, is proven to be the best way to generate business.
We would love to have a chat with you about how we can help you with your website and business needs. Our consultations are free, and we don't sting!
Nettl exists because business is hard. You have more choice than ever before. Does it feel like you need to keep learning just to stand still? Do people expect you to be a master of social marketing, a user interface guru, and an advertising genius, all at once? And all the time?
We're your secret weapon. We've helped tens of thousands of businesses promote themselves better online and offline.
We want your business to grow. Nothing is more important to us. Think of us as your marketing department, your brand stylists and your technology team.
We're local, based in Maidstone and Medway, Kent. We know that helps us understand your business. Our Nettl web studio makes websites, ecommerce shops and helps businesses like yours with branding designs, marketing, promotion, exhibitions and printing.
We will keep things simple and we will keep our promises. We will treat you with respect and we won't bamboozle you with jargon. And we'll make you feel at home with a tea or coffee.
YOUR LOCAL SEO EXPERTS
We're here to make SEO transparent, simple and accessible to all of our clients. We're not hidden away in a bedroom working in our underpants or some anonymous online-only service from some far off land. Actually, we're on the high street, in your community and most importantly local to you. Your friendly neighbourhood SEO experts.
That means you can actually come in and see us for a chat. You can give us a call, or drop us an email, and we'll promptly respond. Let's get together and see about increasing your online presence. First though, you might be wondering "But what is this SEO and why should I care?"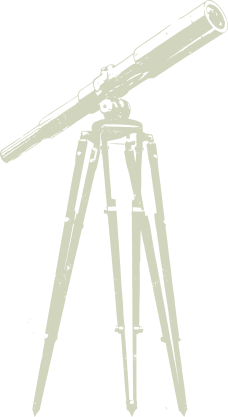 Print On ANYTHING
In addition to responsive website design, we also offer in-house digital printing and high quality lithographic printing. As well as large format staples printing, specialising in architectural prints, drawings, blueprints, size A0. Hanging banners and roller banners can be produced in house too, with durable materials and quality. We are FSC compliant and eco-friendly printers. And as the name suggests; we Print On ANYTHING.
We offer all types of print products for you to have a 'corporate look', without having to pay 'corporate prices'. Business cards, leaflets, brochures, folders, booklets, flyers, bookmarks, letterheads, complement slips.

We can integrate your existing Epos Now till systems into your website.
Get synchronised stock and inventory levels across all your web shops and retail store. Saving you time and hassle adjusting and checking.
Find out more